When Will This End?
You've been incessantly checking the news the past two weeks. Every doorknob, shopping cart, mailed package or social interaction (6′ or not) causes you to think, "Is this when I get infected?" You're worried about the health of your family, friends and you. We understand.
We're in this Together
As the impact of COVID-19 has quickly escalated around the world and here in the Rocky Mountains, we felt it important to connect with our clients and friends to let you know what action Kalamaya | Goscha has taken. It's clear we're all in this together.
What We're Doing
Over two weeks ago, I asked our employees to work remotely and stop coming into the office unless there was some compelling reason for them to be there. Before this pandemic, we would have 1-4 people working remotely on any given day. We implemented a policy on working remotely several months ago to provide guidance on what was expected of employees when they were away from the office. We've had longstanding policies on cyber security, digital document management, personal social media usage and communication protocol inside and outside our organization. With offices spread out between Aspen, Glenwood Springs and Edwards, we've had to figure out how to remain connected and aligned while being geographically separated. Below is a list of applications/services that we frequently use:

What We're Doing Differently
Like everyone else, the last few weeks has forced us to question what we can do better. The below is a list of things we've recently changed within our firm.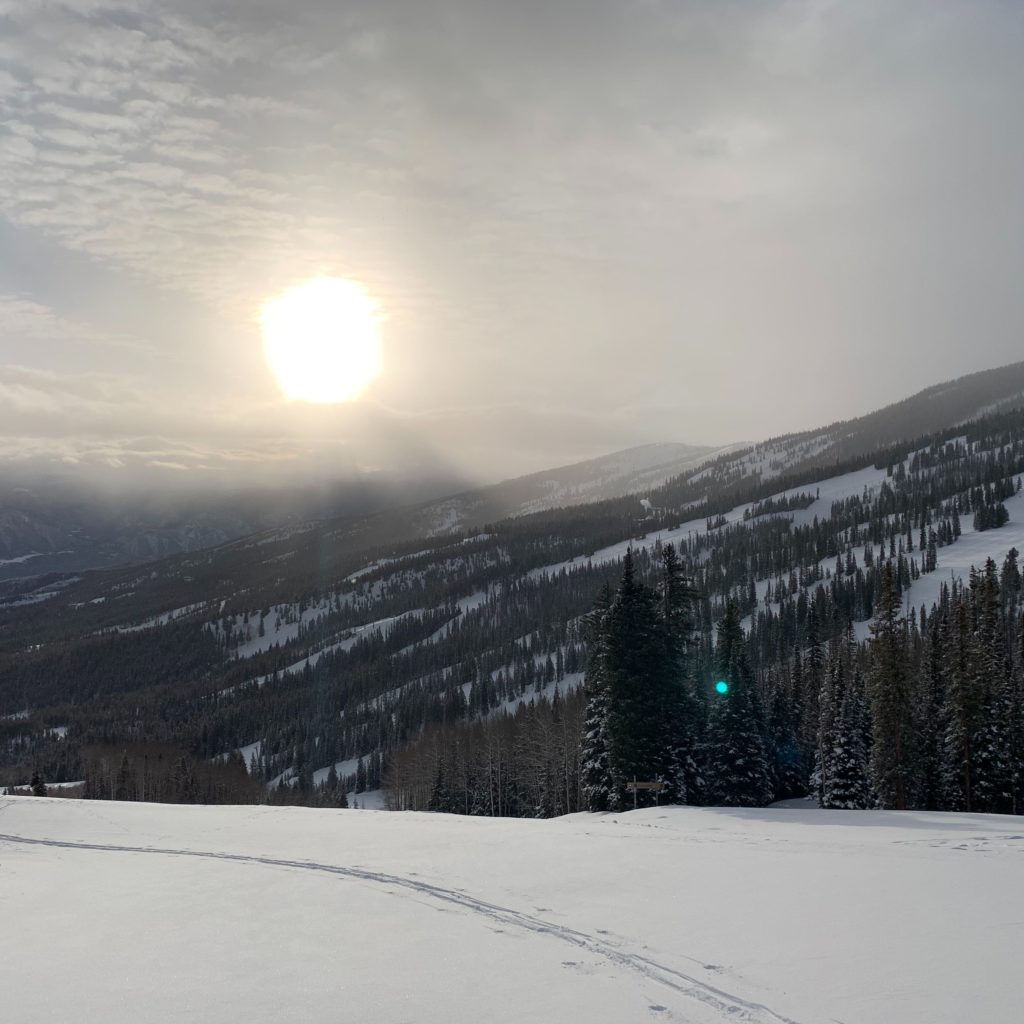 All initial consultations, depositions, and clients meetings will be done with Zoom, FaceTime, Skype or telephone.
Everyone shares a picture and an update on how we're feeling professionally and personally each day. For example, the picture to the right is from early yesterday morning after I skinned up to the top of Snowmass. I shared it with a message about how fortunate we are to live in the mountains.
We've increased the frequency of our internal Zoom meetings. We used to do bi-weekly team meetings for our DR, criminal defense and personal injury teams. We've increased those to weekly occurrences. Our monthly firm meetings are now bi-weekly. Amy Goscha has quick check-ins each morning with our support staff. I have implemented weekly one-on-one meetings with each of our associates and support staff members.
We have encouraged our employees to have a daily routine. We ask them to take breaks to get outside and breathe the fresh Colorado air.
All legal documents, including marital separation agreements and settlement releases for personal injuries, will be signed by clients via HelloSign to reduce personal interactions.
We've ramped up internal trainings on Zoom, presenting deposition exhibits with TrialPad and effectively communicating with clients.
The Future
We are fortunate that Kalamaya | Goscha is fully operational while we do our part to contain this outbreak. We do not know what the future holds or how long this pandemic will last. Instead of dwelling on the hardships caused by COVID-19, our team has taken this as an opportunity to strengthen our systems and processes and focus on our client's needs.
"It is not because things are difficult that we do not dare; it is because we do not dare that things are difficult."

Seneca
We wish everyone good health in the months to come. If you have questions or comments, please feel free to contact our office at 970-315-2365 or shoot me an email at ryan@kalamaya.law.