$450,000 Settlement in Eagle County Auto Accident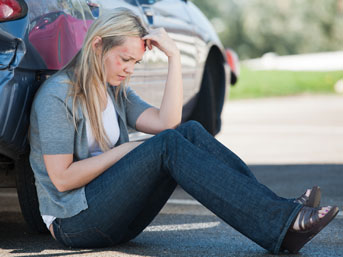 We obtained a personal injury settlement of $450,000 for an Eagle County husband and wife hurt in a rear-end auto accident in Minturn. Both of our clients sustained hip injuries, which are relatively rare in rear-end collisions. State Farm and another insurance company fought Ryan and Georgina for approximately 2 years before finally paying our clients what they deserved. The original settlement offer was $10,400 by State Farm.
We hired a vocational rehabilitation expert and an orthopedic surgeon at Valley View Hospital to support our support case. We also retained a specialist in biomechanics and accident reconstruction to analyze the data we downloaded from the defendant's airbag "black box."
State Farm brought in an infamous expert in biomechanics from Texas to opine that our clients could not have been hurt because of the speeds involved. The defense also hired a medical billing expert that claimed the Steadman Clinic and Vail Valley Medical Center charged too much on multiple surgeries. Finally, the defense hired a well-known doctor in Denver that suggested both of our clients were complaining of pre-existing injuries in the suit.
We successfully navigated the case through numerous motions, depositions, experts and other challenges from the insurance industrial complex. The case settled at mediation in large part because we persuaded the Eagle County judge to hold a 2-day hearing on the admissibility of State Farm's expert on biomechanics.