Drug Deal Gone Bad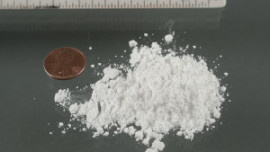 Glenwood Springs criminal defense attorney Ryan Kalamaya represented a young man with a serious drug addiction. His client sold cocaine to an undercover police officer in Carbondale. The deal was part of the Two Rivers Drug Enforcement Team's (TRIDENT) extensive sting operation in the summer of 2012. The operation resulted in over a dozen arrests throughout the Roaring Fork Valley. The DA charged Ryan's client with two felony counts in Garfield County District Court.
The DA's original plea offer was to plead guilty to one felony in exchange for dismissing the other count. The problem was that TRIDENT's confidential informant, Jose, entrapped Ryan's client. Jose set the client up to take the fall for his own drug dealing. Ryan the case for a 3-day jury trial in July 2013.
The trial went well until the judge made an extraordinary ruling denying the affirmative defense of entrapment for the primary charges. The decision should have resulted in a conviction for the prosecution. Nevertheless, the jury was stuck at 9-3 in favor Ryan's client before informing the judge that they could not come to a unanimous decision.
Based on extremely favorable juror feedback for Ryan and his client's case, the DA offered a sweetheart plea bargain to resolve the case. Instead of  pleading straight up to a class 4 felony, Ryan's client accepted a deferred judgment to a class 6 felony.
The case was the subject of a three-part series in the Aspen Daily News. The articles are listed below.